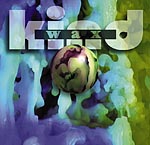 Wild Like Trees


The Kind
From the album Wax
released 1994
---

I am warm with deadness. Cherry relections guide me through this sadness. So here I stand feeling naked. I am skin and bones with no hatred. When my music is my only friend my interpretations guide me to an end. So I drift with no ill intentions, but my creations, they are my redemption.

You, wild like trees,
you shine on autumn day.
You, high by the sea,
you shine on any day in my eyes.

Put your decision to a test based on goof time and knowledge. Awake at night, I cannot rest, but lay like carnage. Red is the color that she likes. I've said I've seen life in her eyes but in my head, will it comes as no surprise that I am dead but wish to be alive.